1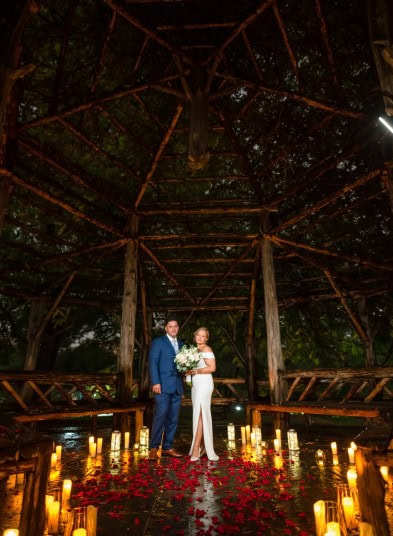 06 November 2020
Candlelight elopement ceremony in Central Park.
One of the most intimate and romantic ceremonies that we offer is the candlelight elopement ceremony in Central Park. Inspired by the "enchanted forest" theme, our team is creating an intimate atmosphere by decorating the space with 150 led candles and string lights.
The best time to start the ceremony is on the sunset when the sky is turning blue and city lights start to appear.
Our preferred locations are Cop Cot gazebo, the Ladies Pavilion, Dene Summerhouse, or the Belvedere Castle. Those locations have a wonderful view of the city skyline or the lake and look absolutely beautiful in the pictures.
Read More