1
16 May 2018
9 Weddings Trends For 2019
If you've recently become engaged, you may already be thinking about planning a wedding in 2019. There are so many decisions to make, from finding the best wedding venue and perfect dress, to the types of food you'll serve and colors to use. It can be overwhelming, but our expert team is already thinking about 2019 wedding trends and can help you plan the memorable, timeless event of your dreams!
Read More
2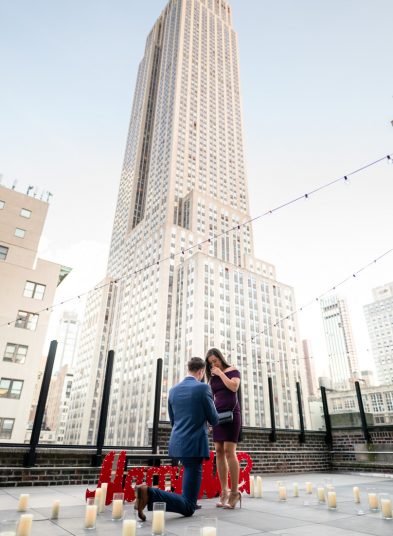 06 May 2018
The Ultimate Guide to a Memorable NYC Proposal
Is there anything more romantic than proposing in New York City? The Big Apple has captured the hearts of millions around the world, so it's no wonder the city is a popular place to pop the question. Our expert team is here to help you create a magical moment you'll both never forget, with our ultimate guide to a memorable NYC marriage proposal.
Read More