Who is a Proposal Planner and why you need one?
When you ready for the next big step in your life and want to pop the question, but not sure how, where and when to do it, that's when the proposal planner comes on stage. This is a relatively new term and most of the proposal planners are a former party or
wedding planners
. So what exactly proposal planner do and you need to hire one?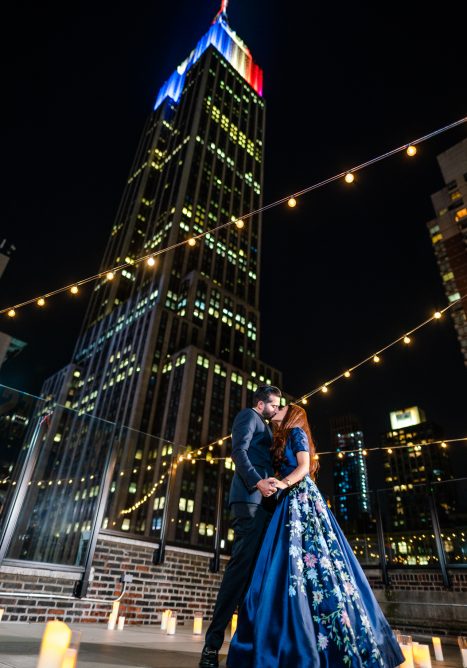 Very often its hard to narrow down the ideas and that's when the proposal planner in new york will help you to decide on the best proposal options. Whether to propose in Central Park or the Rockefeller Center, Brooklyn Bridge or the High Line park, your local planner knows the best proposal places, will tell you all the pros and cons and help to choose the best option.
You can also think of your proposal planner as a perfect partner in crime. They won't judge you, they will listen to you whenever you need to talk and will give you an objective opinion. And, the most important, they won't spoil the surprise. Some people would prefer to use a family member to help with the engagement and run the logistics for the day, which is helpful, but sometimes that person spoils the surprise by telling friends and other family members about it. The more people know, the easier it is to split the beans. Plus the person who will be helping you out won't enjoy that day with you, because it will be very stressful for him.
Also, it is always easier to deal with the people, who are already in New York. Somehow most of the tourist guides concentrated only on the Manhattan area and its most
popular places
, where you will be proposing with tons of people by your side. Whether your personal proposal planner can recommend you interesting places in Brooklyn or New Jersey, with the marvelous Manhattan skyline views. Proposal planner in Brooklyn will recommend you lots of unique places, which won't be limited by the Brooklyn Bridge.
If you planning to pop the question and want to make this moment unforgettable you absolutely need to have a planner. It will saves you time, money, nerves and distractions. All you will have to do is to make sure you arrive on time to the proposal spot and have a ring with you. Your personal proposal planner in New York will take care of the rest.