Small Wedding Planner in NYC
When it comes to wedding ceremonies, the size really matters. In the United States wedding that has 50 guests or under is considered to be small. Of course there no strict regulations on that matters, but compared to a 300 guests wedding, 50 is rather small. When the couple decides to cut the guests lists most of the time they are trying to save the money and make a wedding on a budget. But a small wedding is not equivalent to a cheap wedding. This will be the first thing your small wedding planner in NYC will tell you. With fewer guests, your budget can go over to the catering, party favors, transportation and hotel accommodations. That is why it is important to have a wedding planner in NYC, who will make sure you not going within the budget limits.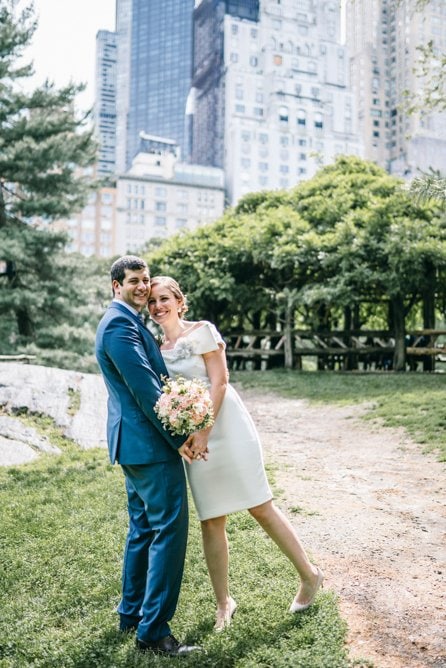 If you thinking to cut the guest list even further, you might consider hiring the micro wedding planner in NYC. In this case, your planner can help you to choose the venue, officiant and reception place, which is still a lot of work and communications. When you planning a wedding, the most important part besides the dress will be a venue and that's where the wedding planner comes on stage. Most of the spaces got booked a year in advance, so if you really like something, make sure you put a despot and secure the spot. Small wedding planner in Manhattan, might have some new interesting venues, that might be flexible with smaller weddings. With 50 people or less, you can perfectly fit into a nice rooftop venue or a winery. If you thinking of even fewer guests your micro wedding planner in Manhattan can arrange a private rooftop garden or a penthouse with the city view terrace. Probably the biggest attraction in small weddings is that you can get married almost anywhere and your small wedding planner will have more venue variety for you. It can be a small reception in a park or at the private Carousel, you can get married on a pier or at the High Line Park. The fewer people you will have, the more venue options you will have.
For example, your micro wedding planner in New York might recommend you some authentic small wedding venues in Brooklyn, that might not be on your list at first, but might be a good option to save the money. We all know that prices in a city are higher and it might be a good option to consider moving the party to Brooklyn or Queens. Brooklyn has a lot of beautiful spaces around the waterfront, so you will actually have a better view of the Manhattan skyline. Also,
intimate wedding
venues in Brooklyn has more space than the one in a city. There are a number of former warehouses in Brooklyn and Greenpoint area, that was redesigned and now offering the venue rentals for weddings and parties. That might be a great option if you want to have more space for dancing.
Another thing that your small wedding planner will help you with is to make sure that everything is up to date and on schedule. You might not notice how the catering payment or florist check was not sent, but your planner will keep you on track. Also, it is important to keep the RSVP list updated because sometimes you think that people come but they don't and instead of 100 people you have 70, but you still paying for a hundred. So it is important to have an updated guest list so that your planner can negotiate the prices with the vendors.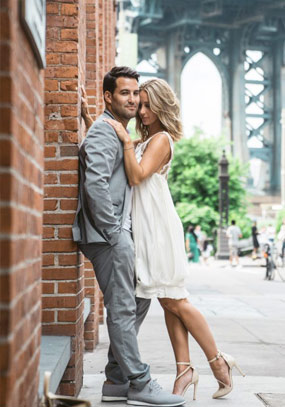 Think of your micro wedding planner as a friend and therapist at once. This is the person, who will fight for your vision and make sure your day will go exactly as you want it to and she is also always there when you just need to talk and discuss for the 150 times the color of the napkins. Weddings can be stressful and you might drive your friends nuts by talking about it all the time, so better save your nerves and friendship. Wedding planner services go far beyond the wedding day, this is the person who will make sure the photographer send you all the pictures, your guests got the wedding favors and all the vendors checked out on time. Professional wedding planner in New York is absolutely worth the investment and it is the first thing you need to think of when you start planning your wedding.
If you thinking of having a small wedding in New York, but don't know where to start, contact us now
info@daretodream.nyc
and our experienced team will help you to create an unforgettable wedding experience.