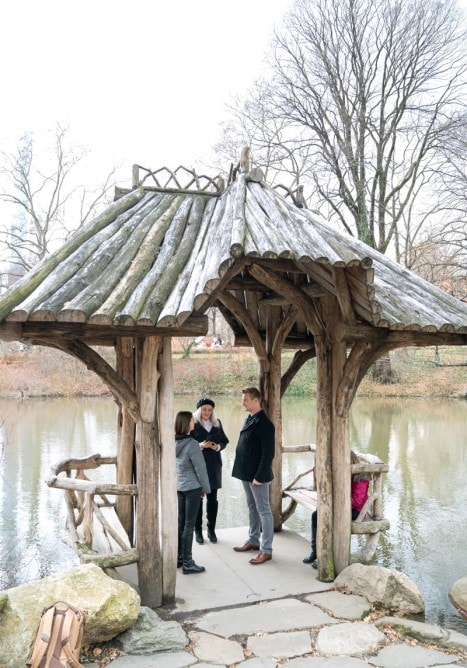 We just wanted to say "thank you" for organizing our wedding, and for creating a day that was exactly how we wanted it to be. We really love our wedding pictures – they turned out great and we really appreciate all your help with the poses in Central Park.
Just Ceremony Package
Sometimes you don't need to have a lot of people to celebrate your special day, it can be just two of you and the world. Enjoy the intimate, private ceremony with the best wedding professionals in New York City
Wedding Officent
Park permit
Wedding Coordinator
Photographer
Available daily
Package is non-refundable
Package is non-reschedulable
Ceremony will be held rain or shine
Must bring marriage license if legal marriage is desired
Park will still remain open to public during your ceremony.
Price: $1,250