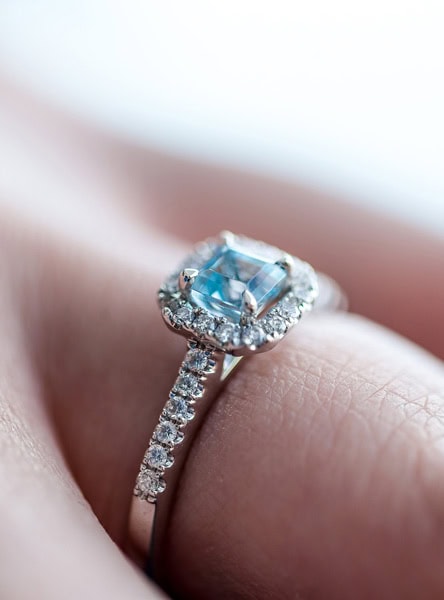 If you've recently become engaged, you may already be thinking about planning a wedding in 2019. There are so many decisions to make, from finding the best wedding venue and perfect dress, to the types of food you'll serve and colors to use. It can be overwhelming, but our expert team is already thinking about 2019 wedding trends and can help you plan the memorable, timeless event of your dreams!   1. Small Weddings (and Wedding Parties) Not only are smaller weddings more cost-effective and less stressful to plan, having a reduced guest list also means your wedding will feel much more special and intimate. Small weddings have been hugely popular this year and will definitely become a bigger trend in 2019. More and more couples are also choosing to skip the huge bridal party in favor of one Maid of Honor and one Best Man. This creates an added sense of status for these cherished friends or family members, while removing the distraction of a dozen extra people at the altar!   2. All-Inclusive Wedding Packages  With an overwhelming amount of venues and vendors in the market, planning a modern wedding can feel like coordinating a huge parade! That's why we're seeing many couples looking for all-inclusive venues with complete wedding packages that take the guesswork out of the planning process. Our expert team is well-connected to the best one-stop-shop wedding venues in NYC. Looking for an all-inclusive wedding package will make planning your wedding a breeze!
3. Simple, Elegant Gowns The moment Meghan Markle stepped out of her carriage in a simple, classic Givenchy gown, brides all over the world began rethinking the fussy lace and intricate beadwork that had been popular for so long. Big, princess-style skirts and heavy beading are definitely out. In 2019, stylish brides will be looking for timeless, sleek dresses that are lighter to wear and make an effortless statement. 4. Industrial Chic Spaces We love a good barn or rustic backyard wedding, but in 2019, the most popular wedding venues will be chic, urban lofts and rooftops with city skyline views. More couples are asking for raw, modern spaces with exposed brick or cool metalwork. These can be softened with the right mix of florals and greenery, but the modern, industrial look is a great option for modern couples planning a stylish, city wedding. 5. Bright Colors and Jewel Tones Historically, brides tend to match their wedding colors with the season: Think blush or pastel shades for spring and deep burgundy or forest green in the winter. We're starting to see this trend go away and wedding colors in 2019 will be predominantly bold and bright, whatever the season! From lush jewel tones to pops of yellow or orange, couples seem to be drawn to vibrant color palettes like never before.
6. More Personalization
The highlight of most traditional wedding receptions is the grand, multi-tiered wedding cake. This centerpiece dessert can cost thousands of dollars to produce and is rarely even eaten, often resulting in substantial food waste. In 2019, we see more and more couples choosing signature desserts that speak to their personalities, like custom donuts, delicate macaroons, or miniature pies. The personalization trend is extending to the bar, too, with signature cocktails more popular than ever. Creating two unique cocktails for each partner is a great way to add another intimate, more personal element to your 2019 wedding reception.
7. Conscious and Eco-Friendly With the growing awareness of plastic pollution, conscious couples want to know how they can plan a more sustainable wedding in 2019. Reducing the guest list is the first step to a lower carbon footprint and lower energy usage overall. Ask potential wedding venues whether they recycle and ask the caterer whether they source food from local farmers. Another popular 2019 trend for green weddings is going plastic-free: Look for biodegradable décor and use metal straws as opposed to plastic. 8. Diamond Alternatives "Diamonds Are Forever" may be the best marketing campaign of the last century. Did you know that diamond engagement rings only gained popularity in the late 1930s? Alternative stones like sapphires and rubies have seen a major burst of popularity in the last few years. Sapphires are becoming especially sought-after, as they are available in a range of colors from the palest peach to deep, royal blue. Sapphires are almost as hard as diamonds, meaning they are more resistant to scratches and chips from everyday wear. We predict moissanite engagement rings will also be a huge trend in 2019, as these lab-created gems bear a striking resemblance to diamonds at a fraction of the cost. Because they are grown in a lab, moissanite is also completely conflict-free and eco-friendly.
9. New Wedding Technology In 2019, advanced technology will make its way into many modern weddings. Simple, white wedding cakes become incredible works of art when video mapping is used to project unique, custom designs from every angle. Video projection is also becoming a popular alternative to traditional seating charts, which helps couples save on printing and paper costs. Wedding photography is reaching new heights thanks to drone technology! Drone equipment is lighter and more affordable than ever, enabling wedding photographers and videographers to capture sweeping scenes of your venue, reception, guests, and more, from above. What do you think of this list? What other wedding trends do you think will be popular in 2019?